As an affirmation of the brand and relentless efforts in manufacturing operations, 83MEC has been honored in the Top 10 Vietnam Leading Brands. The Vietnam Federation of Science and Technology Development for Enterprises organised the program on April 15, 2023, at the Ben Thanh Theater in Ho Chi Minh City. This event marks a significant milestone in the development journey of 83MEC.
83MEC is a specialized company in the manufacturing and machining precision mechanical products, including components, machine parts, mechanical equipment, molds, and metal structures. These products have been supplied to both domestic and export markets. With over 40 years of formation and development, 83MEC has always been proactive, adaptable, and determined to overcome challenges and establish a strong presence in the international integration journey, affirming the Vietnamese brand in mechanical processing. 83MEC has been built and developed on a foundation of quality and standards that have won customers' trust in the domestic market and in exports. With its experience, 83MEC is confident in delivering customer satisfaction through competitive prices and the best possible services.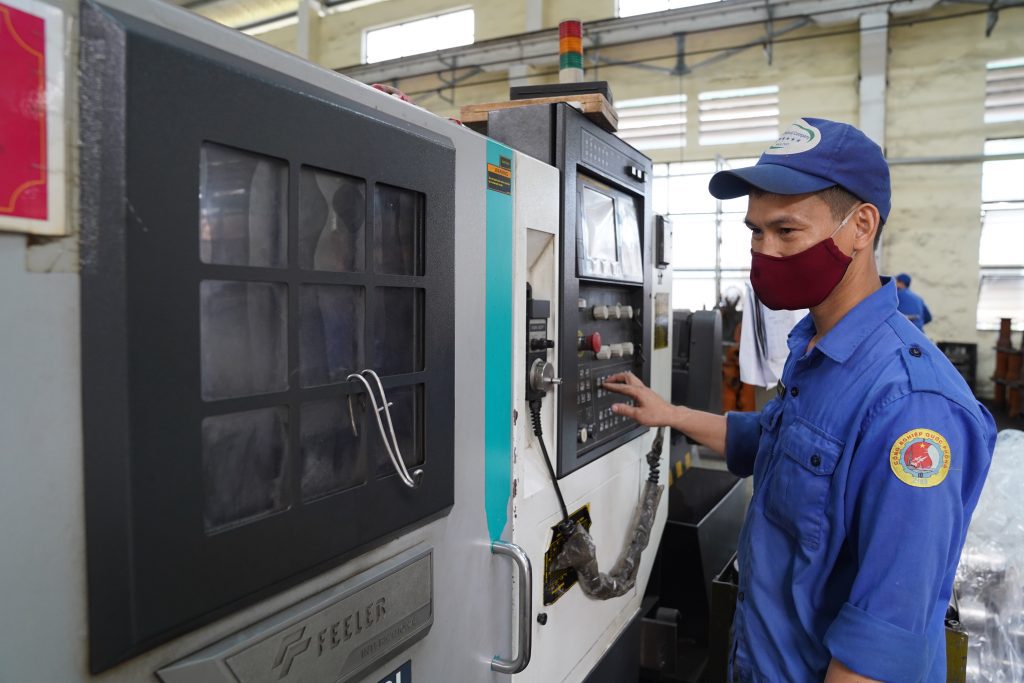 Mechanical machining at 83MEC
The title of Top 10 "Vietnam Leading Brand in 2023" is a great honour and a testament to the relentless efforts of our dedicated team and visionary and strategic leadership. It serves as a tremendous motivation for 83MEC to strive, excel, and promote a strong brand value, positively contributing to the sustainable development of Vietnam's economy. This award also provides an opportunity for 83MEC to further improve and advance in the future, delivering the best products and services to meet the demands of both domestic and demanding international markets, gradually establishing 83MEC as the most outstanding brand in Vietnam and expanding its presence internationally in the field of mechanical manufacturing.
83MEC sincerely expresses gratitude to all customers and businesses who have trusted and chosen 83MEC as their companion in their business journey. We will make every effort and remain determined to build a solid and thriving brand, offering our customers the highest quality products.