From November 15th, 2023 to November 17th, 2023, VIMEXPO 2023 took place in International Exhibition Center, No. 91 Tran Hung Dao, Hoan Kiem, Hanoi. 83 MEC had great experiences when interacting with more than 150 customers, agents and the leading businesses, and know more about advanced technologies.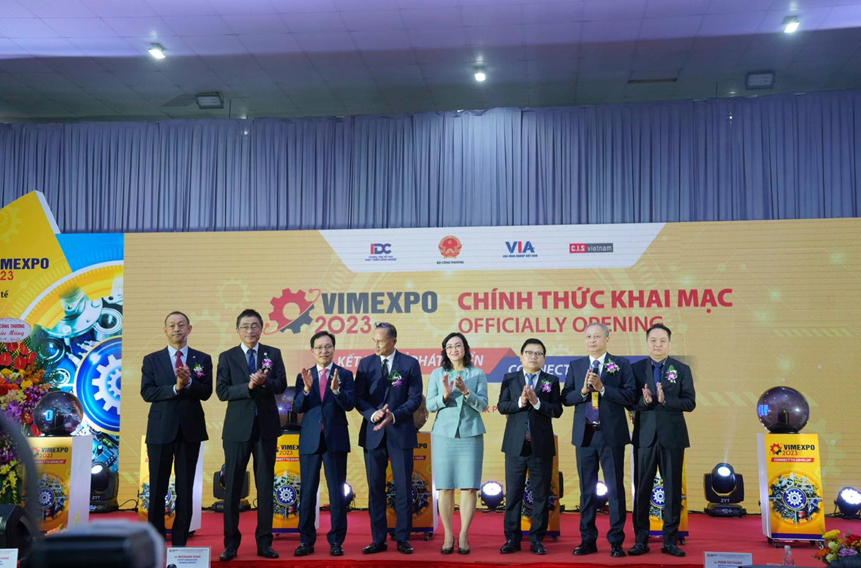 Officially opening of Vimexpo 2023
The program is directed by the Ministry of Industry and Trade, chaired by the Industrial Development Center (IDC) – Department of Industry, in coordination with C.I.S Vietnam Exhibition and Advertising Company.
The VIMEXPO 2023 event is an opportunity for the company to introduce new products to customers, to attract potential customers, and promote the expansion of distribution. Following the success of previous exhibitions, the 4th international exhibition on Supporting Industry and Manufacturing in Vietnam – VIMEXPO 2023 has a scale of up to 7,000 square meters, with nearly 300 booths of about 250 domestic and international businesses. Businesses participating in the exhibition belong to 4 main fields: Automobile manufacturing industry, Electronics, Technology, Mechanical engineering and a number of related industries.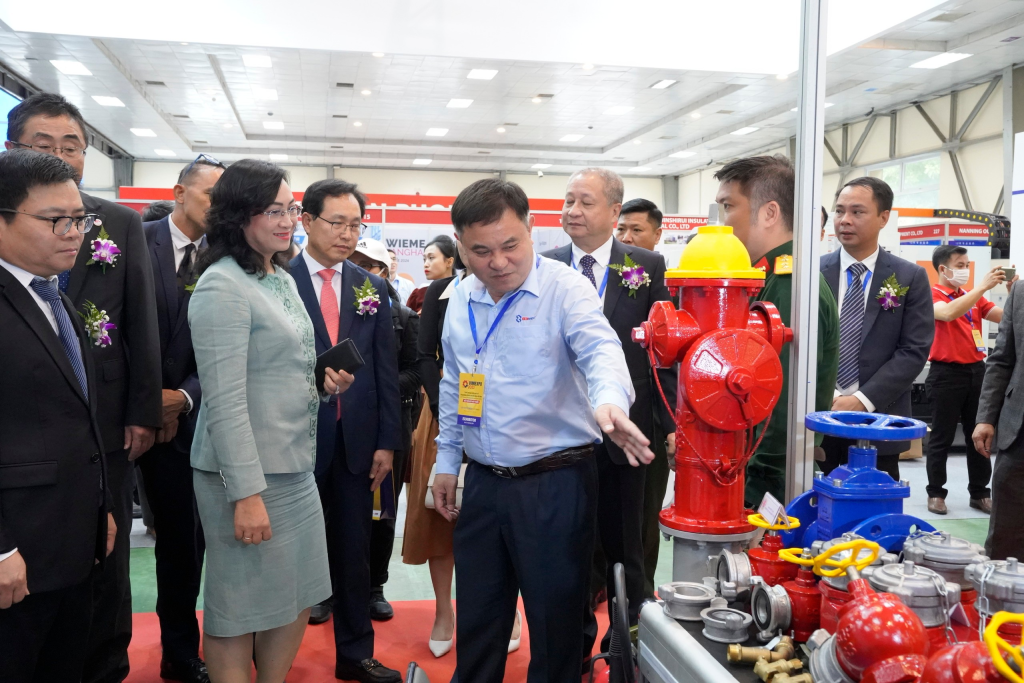 Mr. Vuong Chi Toai – Director of 83 Mechanical Company Limited shared business information with the delegation visiting the booth
At the Opening Ceremony, Mrs. Phan Thi Thang said, "In the context that the Government and the business community are making efforts to promote economic recovery with the orientation of "connection for development", I believe that the exhibition will become an "ideal meeting event" among businesses. Thereby, businesses have opportunities to form and develop domestic value chains by attracting effective investment and promoting business connections and linkages between Vietnamese enterprises and international enterprises, among domestic and foreign manufacturing and assembly companies".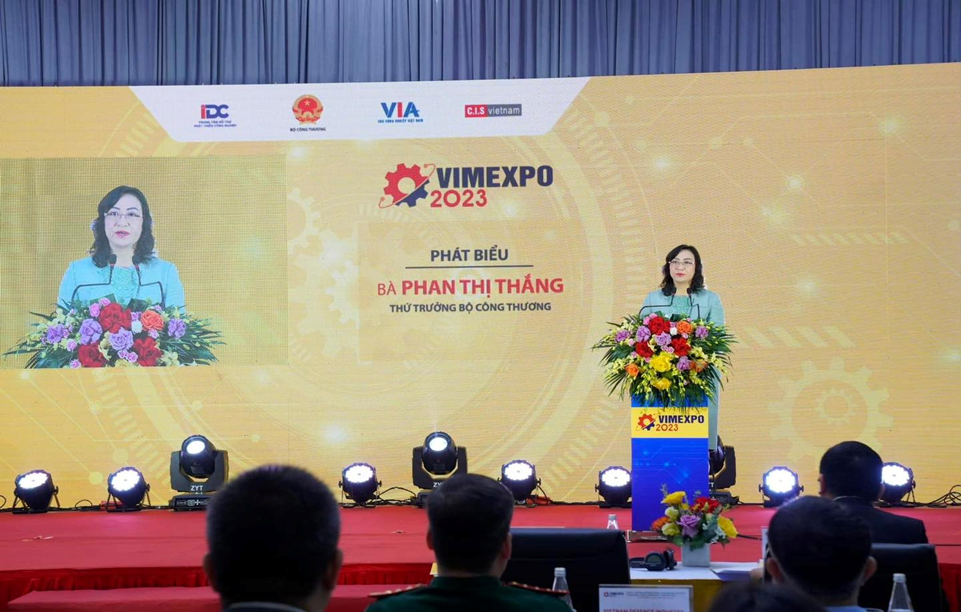 Mrs. Phan Thi Thang – Deputy Minister of Industry and Trade spoke at the opening ceremony
After the successes achieved from the VIMEXPO 2022 event, this year, 83 Mechanical Company Limited continues to register a booth at VIMEXPO 2023.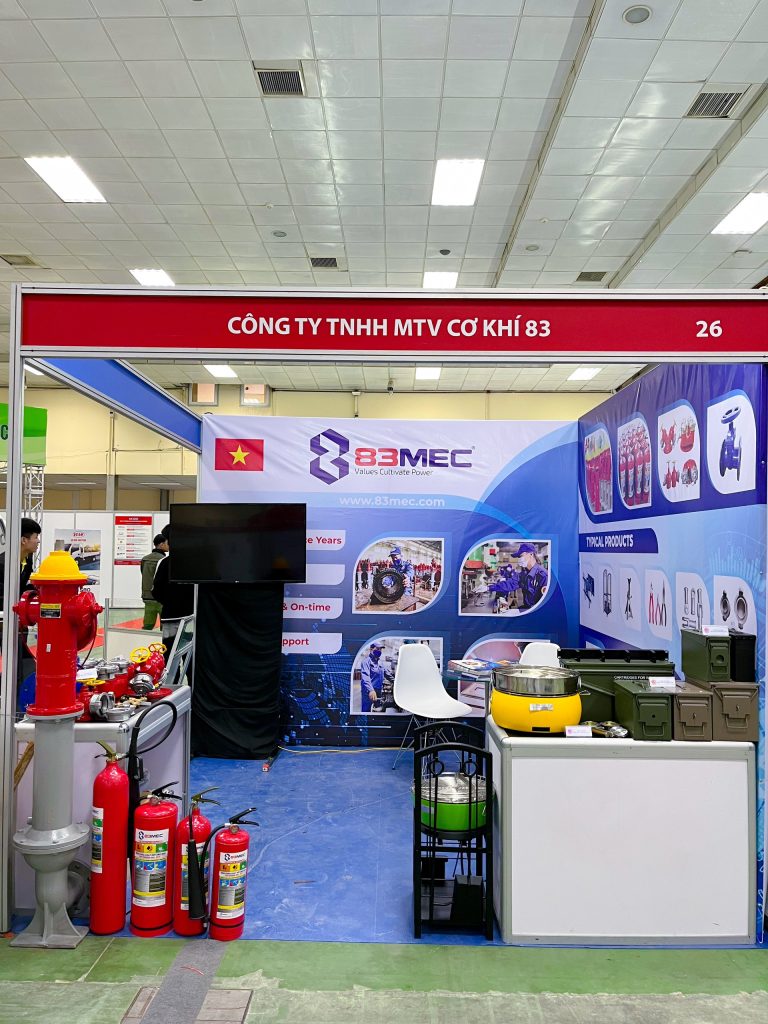 The booth of 83 MEC at Vimexpo 202
For 3 short days, 83MEC had the opportunity to interact with more than 150 partners, agents, customers and many businesses in the same industry and new technologies, listen to customers' opinions for the development of the company. VIMEXPO 2023 exhibition is considered as one of the good premises to develop and expand the relationships with companies in the same industry, access to potential customers, and maintain relationships with the company's existing loyal customers.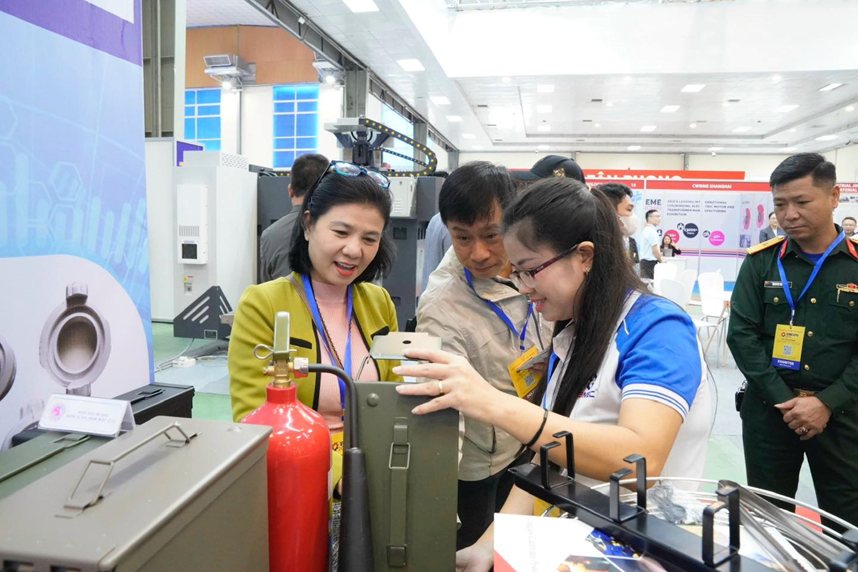 Customers visit the booth of 83 MEC at Vimexpo 2023
Finally, 83MEC would like to send our sincere thanks to our Agents, Customers, Partners and all friends who participated in the exhibition and visited booth number 26-A1. At the same time, we would like to send our deep thanks to the organizers of VIMEXPO 2023 for creating an extremely meaningful program with the goal of "Connecting for development".